Anti-Social Butterfly Design — Heat Transfer Designs
HIGH QUALITY TRANSFERS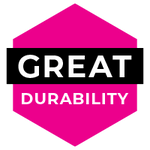 Not everyone is an outgoing extrovert. Some of us are just as content to stay at home and read a good book or watch movies all day as we are to socialize. Whether you're an introvert, anti-social, or just prefer things your own way, this custom heat transfer from High Quality Transfers is for you. Featuring a stunning design of a beautiful butterfly emerging from a maze of lines, this enriching heat transfer is sure to show off your personality in style. Order yours from our shop today!
Features
Transfer to all fabrics and colors

Vinyl-free, weeding-free, and layer-free

Soft on the skin

Long-lasting

Ready to press
If you're looking for a custom heat transfer that will help you show off your unique personality without saying a word, look no further than the Anti-Social Butterfly design from High Quality Transfers. Made from high-quality, durable materials with no vinyl, weeding, or layering required, this custom heat transfer is soft and comfortable on the skin. Engineered for long-lasting use, it is the perfect choice for anyone who loves to express themselves through style. Whether you're an introvert, an anti-social butterfly, or just a bookworm at heart, this enriching heat transfer is sure to make you stand out. Shop now!
Notes
Arrives in 2-5 business days
HOW TO PRESS OUR DREAM PRINT TRANSFERS?
1. Turn on the heat press at 320F for 15 seconds.

2. Press your apparel first to remove any wrinkles or moisture.

3. Center or align your transfer, then press for 15 seconds.

4. Remove your apparel from the hot plate and cool it off. Do not remove it until it's cool to the touch! (cold peel)

5. Once cool to the touch, you may slowly pull on one corner of the film. (watch how soft & easy it is to peel)

6. If the transfer is still sticking to apparel repeat the steps above.

7. After doing so you can add parchment paper and repress for 10-12 seconds for a soft matte look!
---